Creating a magical cosmic adventure
Hi there! Are you looking for a slow fashion, alternative, handmade magical clothing, and accessory brand? If so, I'm sure you'll be delighted with the selection of unique, handmade fashion items available. From beautiful, one-of-a-kind pieces to creative and unique accessories, you can find something special to suit your individual style. Perfect for all you aliens, fairies, unicorns, mermaids, angels, demons, elves, and other dimensional beings drifting around space. All items are made with quality and care in the United States, so you can feel good about your purchase. Plus, with a focus on slow fashion, you'll be able to wear something for years to come.
We are passionate about creating unique and timeless pieces for alternative fashion wardrobes! We believe that fashion should be creative and full of self-expression, and that is exactly what our brand is achieving. We are confident that our pieces will be the perfect addition to any alternative wardrobe. Fashion should be a form of self-expression and creativity that everyone can enjoy. There should be no rules when it comes to what you wear, and everyone should be free to express themselves however they like and feel great in what they wear.
Thanks for considering us for your magical fashion needs!
✨👽🦄🧜‍♀️🧝‍♀️😇😈🌙🪐🎀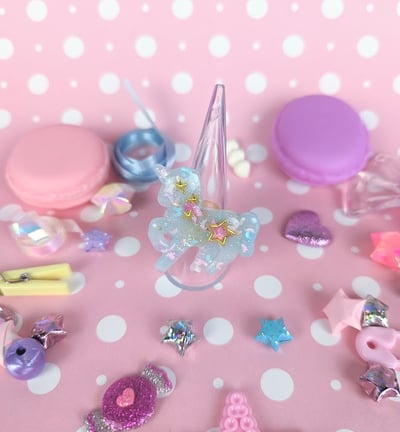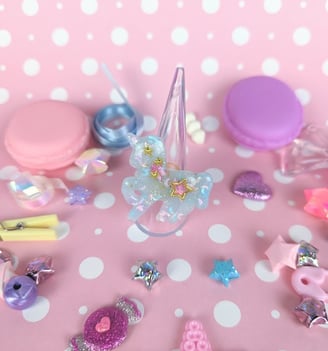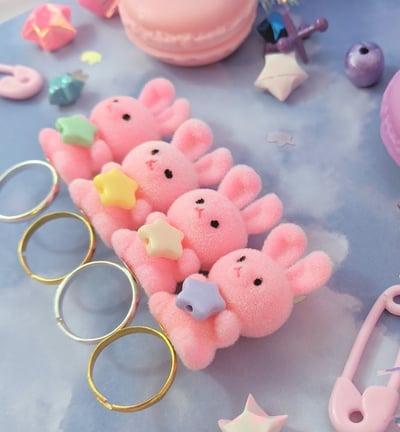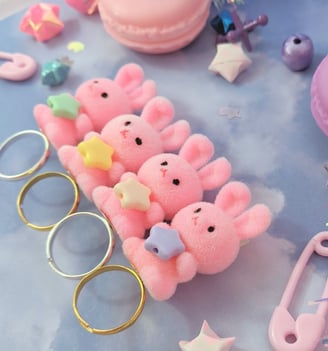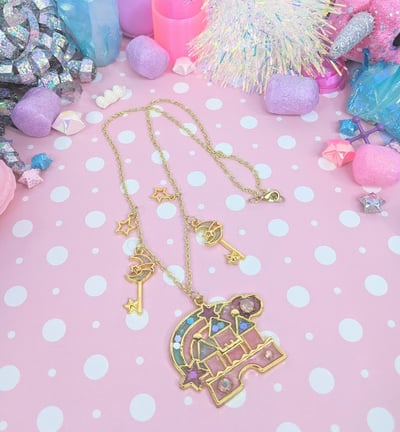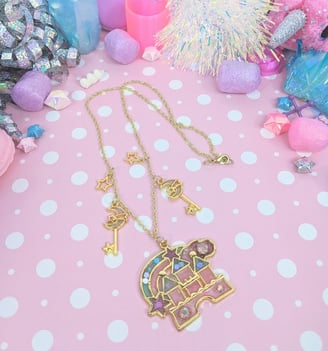 Candy UFO was a small jewelry and accessory brand that started on Etsy in 2011. With little knowledge of jewelry design, production, marketing, and E-commerce, Candy UFO struggled and remained a side hobby. Alien Princess, the designer, almost gave up on Candy UFO at various times, fearing the dream would never succeed. In 2014 we started participating in Artist Alleys at anime conventions and gained a small following and the confidence to keep going. In 2019 the owner and designer of Candy UFO decided to finally pursue their dreams of making Candy UFO a full fashion brand by going back to school. In November of 2022, they graduated with a bachelor's degree in fashion design, and now in 2023, we are launching the Candy UFO clothing and accessory brand. We cannot wait to share our love of magical fashion with you and grow together as an interstellar family.
✨👽🦄🧜‍♀️🧝‍♀️😇😈🌙🪐🎀
Meet the owner and designer
Alien Princess is the creator, owner, and designer of Candy UFO. They have always had a love and passion for alternative fashion, including goth, punk, Lolita, fairy kei, and decora. Over the years, their style has changed and grown to incorporate elements of various alt-fashion subgenres. Outside of fashion, they love art, electronic music, aliens, space, science, magic, mermaids, colorful toys, dinosaurs, fairies, sci-fi, rainbows, anything colorful, and other dimensional. They graduated with a bachelor's degree in Fashion design and cannot wait to use their education and love of alternative fashion to bring unique designs and creations to customers and fans.